Hardcover, eBook, and softcover versions are
now available at
Amazon
and other vendors!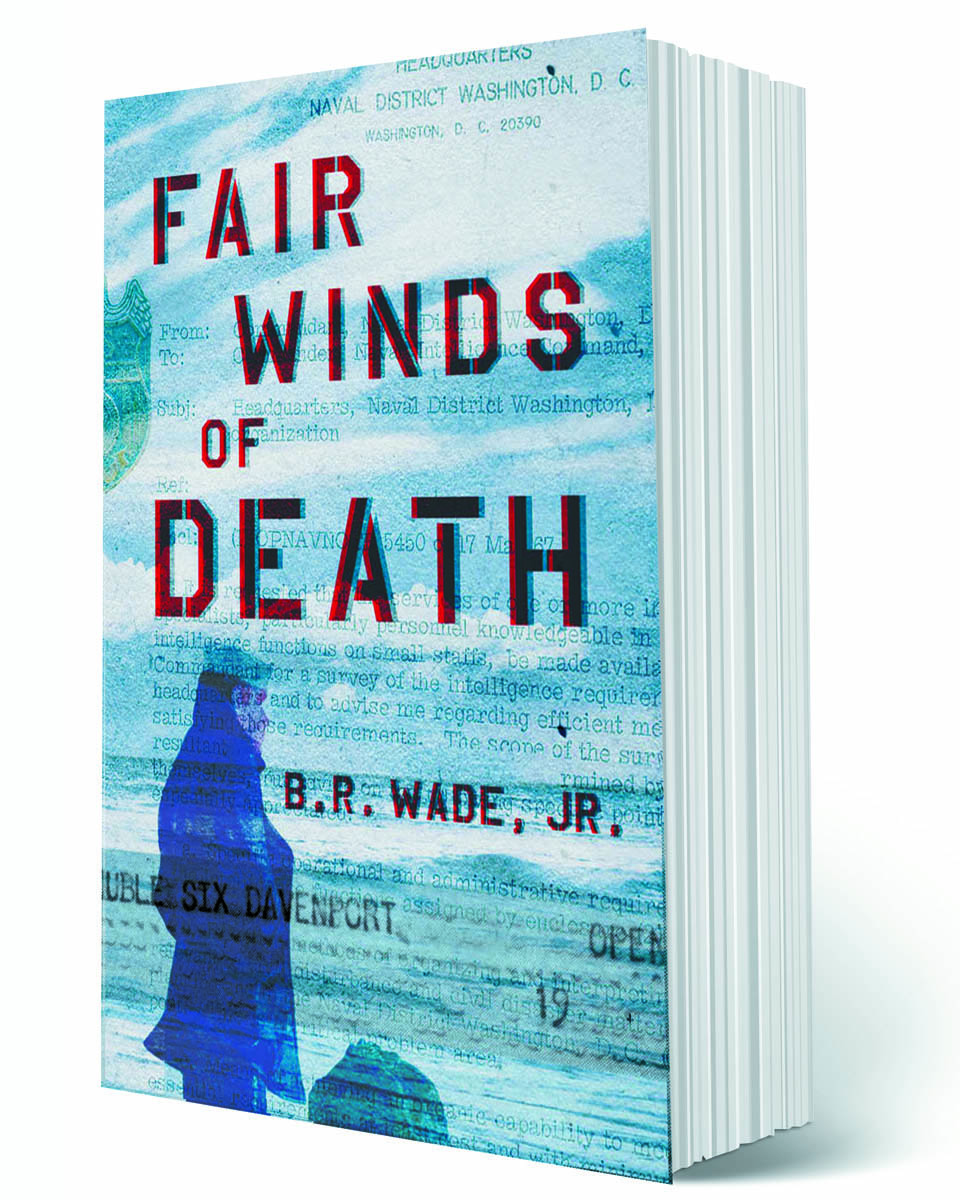 Fair Winds of Death
A novel by B.R. Wade, Jr.
Murder, Meetings, Sabotage, Coffee,
Suicide, Reports, Narcotics,
Investigations, Undercover Work . . .
Just Another Easy Day at NIS.
It's 1971, and the Naval Investigate Service, or "NIS" as it's better known, is nothing like the NCIS of present-day television. There are no cell phones, desktop computers, DNA, or the Internet. All the Navy and civilian personnel working for this specialized unit have to rely on are their minds. Logic, investigative skills, and experience hitting the streets are all they have to get the information they need. The work is often dangerous, and sometimes, good old-fashioned luck is the real key to sending the criminals to the brig for good.
At NIS headquarters in Washington D.C., Lieutenant Commander Marcus Colt has made a name for himself handling the country's most unusual cases. Despite his occasional short temper and hint of sarcasm coloring his attitude, Colt is intelligent and driven to succeed. And while his behavior sometimes complicates situations, as the top internal affairs investigator, this decorated officer is the one top Navy brass go to when no one else can handle the mission.
One such assignment is the latest in a long line of challenges to cross Colt's desk. A series of informational leaks within the NIS agency have led to the executions of at least four confidential informants on the Norfolk Naval Base, and the threat of more victims is imminent. Armed with his uncanny, investigative skills and deceptively youthful looks, Colt goes undercover as a junior enlisted man in Norfolk, Virginia and works to stop the leak at its source. To accomplish this difficult task, he must build close relationships with personnel in his NIS unit, invade their privacy, and dig up their life secrets-all while keeping his true identity and mission hidden.
As straightforward as his investigative job is, nothing with this assignment is what it seems. And when the case takes unexpected twists and turns, Colt finds himself questioning everything he knows. The loss of an old flame, evading assassins, an unexpected meeting with a high-ranking officer's daughter, and overcoming his own personal guilt from a past Vietnam mission that nearly cost him everything all add complexity to his assignment. But friends, both new and old, along with his fellow agents at the NIS, aid Colt in his mission as he works to solve the case.
He has the skills and the team, but time is quickly running out. With danger and uncertainty surrounding him, it will take everything Marcus Colt has to stop the leak before someone else dies-especially when that next someone could be him.
Online ordering is handled by PayPal. No need to have a PayPal account to use your credit card.
Due to the high cost of mailing, no orders outside the USA will be accepted. Best you go through Amazon and other local retailers.
Order Form
in PDF format - print and mail a check.